** All Images on this site © Deidre Heindl **

Click below to send an email.

My dog

(D-O-G)

anticipates

your letter...

I appreciate your feedback!

Please sign my

Please Note: Although I photograph wildlife every day, I cannot advise you on the caretaking of your pets. Please refer these questions to your local veterinarian or animal refuge/rehab center. Thank you.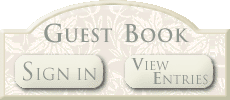 I hate spam as much as you and promise to carefully guard your privacy and not share this information.

If you looking for a specific photo, or have Stock Photography needs, please submit your information to our Online Photo Request Form. Thank you!